ICT in States
Showing 196 to 200 of total 226 records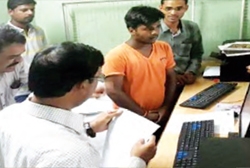 GIRVAR SINGH BAGHEL, YOGENDRA SINGH THAKUR
|
January 2018
Since its inception in the District, NIC-Seoni District Centre has been providing various solutions with State-of- the- Art technology using latest ICT infrastructure to the District administration. The information, data and technical expertise clubbed with innovative ideas provided by the Centre...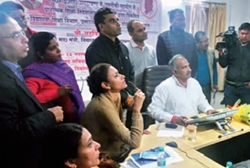 SANJAY GUPTA, PUSHPANJALI
|
January 2018
The Portal developed by NIC Uttarakhand helps Education Department in keeping the large volume of record of teachers and students at single point and therefore enable various stakeholders to access this valuable information online with a single click. The quality points of teachers maintained and generated...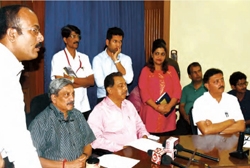 ALEX KURIAN
|
January 2018
Common Portal for e-Services of Urban Local Bodies is an initiative of the Department of Municipal Administration, Government of Goa and National Informatics Centre, Goa State Centre. This portal enable the citizens to avail citizen services online in a simplified way, thus eliminating the inconvenience...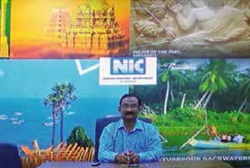 B. K. V. V. PRASAD RAO, V. V. V. RAMANA
|
October 2017
Besides developing and implementing eGovernance applications and other customised software, a host of Services are offered by the NIC State Centre, Andhra Pradesh. These include Video Conferencing, Virtual Class rooms and supporting various ICT initiatives through NICSI. In addition, Data...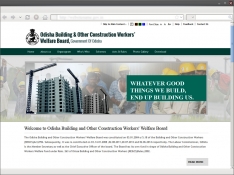 Dr. R. N. BEHERA
|
July 2015
The Odisha Building and Other Construction Workers Welfare Board (OB&OCWW) was constituted to regulate the employment and service condition of building and other construction workers and to provide them safety, health and welfare measures. e-Shramik project aims to facilitate the construction workers...