ICT in States
Showing 196 to 200 of total 231 records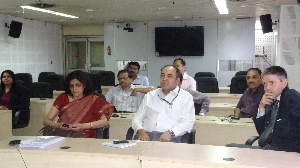 A. K. Hota, Odisha
ak[dot]hota[at]nic[dot]in
|
Apr 11, 2013
As a novel initiative, Government of Odisha has decided to issue licenses to IMFL off shops and CS shops under Excise department through eAuction. NIC has been entrusted the job to develop the platform for eAuction. A core team comprising officers from Excise Department, Project OMEGA (Odisha Modernizing...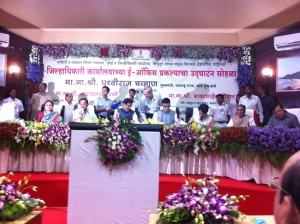 Moiz Hussain, Maharashtra
hussain[at]nic[dot]in
|
Jan 2, 2013
Hon'ble Chief Minister of Maharashtra Shri Prithviraj Chavan inaugurated e-Office in Sindhudurg District Collector office on 24-12-2012 in the presence of Industry Minister Shri Narayan Rane, Revenue Minister Shri Balasaheb Thorat, Chief Secretary, IT Secretary, SIO NIC Maharashtra, District...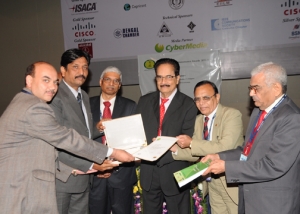 Ajay Singh Chahal, Himachal Pradesh
ajay[dot]chahal[at]nic[dot]in
|
Dec 10, 2012
The Manav Sampda initiative, developed and implemented by NIC Himachal Pradesh State Centre as a complete Human Resource Management solution, has won the CSI eNihilent Award of Excellence under the G2E Project category. The Awards were presented in the recently held CSI Annual Convention at Kolkotta...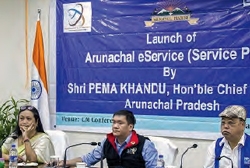 SAIBAL SARKAR, DEBASISH NATH
|
January 2018
Over the years, various ICT-based initiatives have been taken up by the Government of Arunachal Pradesh to foster innovation and improvement in the delivery of services to citizens, thereby making life simpler and easier. In the State, NIC does not leave any opportunities for innovations in order to...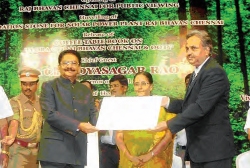 P. BALASUBRAMANIAN, JOYCE R.AMIRTHARAJ
|
January 2018
The e-Governance projects are not only making the lives of the citizen easier by taking government services to their doorsteps, but have also made the administration quick, responsive, transparent, hassle-free, and easily accessible. With the State Government advising all Departments to prefer Open...