ICT in States
Showing 11 to 15 of total 231 records

Novotsono, Nagaland
novotsono[dot]natso[at]nic[dot]in
|
Jun 29, 2018
The launching of Vahan 4.0 and Sarathi 4.0 was held on the 19th of June, 2018 at the premises of the District Transport Officer, Dimapur, for the State of Nagaland. The program was held successfully. The inauguration / Launching was done by a Citizen of the district in line with the Vahan 4.0...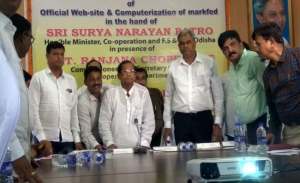 A. K. Hota, Odisha
ak[dot]hota[at]nic[dot]in
|
Jun 26, 2018
The MARKFED, Odisha website (http://164.100.140.92/markfed) was Inaugurated by Sri Surya Narayan Patro (Hon'ble Minister, Co-Operation and F.S & C.W Odisha) on 20th June 2018 at MARKFED Conference Hall in the presence of Dr. Tribikram Pradhan (Registrar of Co-operative Society), Sri Hemant...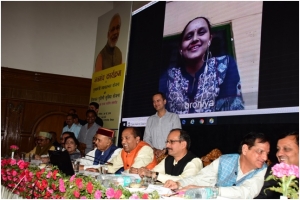 Sandeep Sood, Himachal Pradesh
sood[dot]sandeep[at]nic[dot]in
|
Jun 5, 2018
Sh. Jai Ram Thakur, Hon'ble Chief Minister of Himachal Pradesh launched a new program "Jan-Manch" on 26th May 2018. The program aims to provide various services to common citizen at the field level by organising monthly camps in remote areas. The officers of concerned District from various...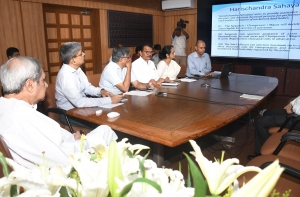 A. K. Hota, Odisha
ak[dot]hota[at]nic[dot]in
|
Jun 1, 2018
Harischandra Sahayata Yojana is a financial assistance provided to the beneficiary for funeral purpose in case of a death. This assistance is given to the relations of the deceased person for performing the last rite rituals. In case of Rural area the assistance amount of Rs.2000/= is being given...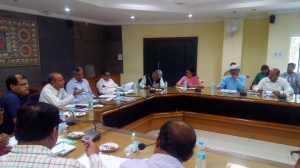 A. K. Hota, Odisha
ak[dot]hota[at]nic[dot]in
|
May 15, 2018
Department of Agriculture and Farmers' Empowerment, Govt. of Odisha organized a workshop on development of Enterprise Architecture in Agriculture sector on 5th May, 2018. Senior officials from Agriculture & Farmer's Empowerment department and its associated organisations along with...