ICT in States
Showing 6 to 10 of total 196 records
Ajay Singh Chahal, Himachal Pradesh
ajay[dot]chahal[at]nic[dot]in
|
Oct 5, 2017
His Excellency Acharya Devrat, the Hon'ble Governor of Himachal Pradesh honoured five officers of NIC Himachal Pradesh on 30th September 2017 in the International Dasehra Festival at Kullu for their contribution in developing the Online Rohtang Pass Permits software which has been implemented...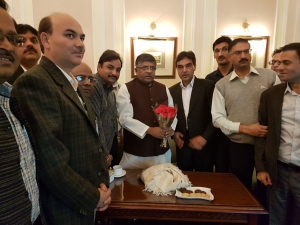 Ajay Singh Chahal, Himachal Pradesh
ajay[dot]chahal[at]nic[dot]in
|
Sep 22, 2017
Sh. Ravi Shankar Prasad, Hon'ble Union Minister for Electronics and Information Technology, Government of India visited Shimla, Himachal Pradesh on 18th September 2017. The Hon'ble Minister was received by the SIO NIC HP at the Jubbarhatti, Shimla Airport along with other MeitY officers....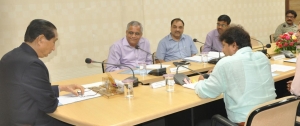 A. K. Hota, Odisha
ak[dot]hota[at]nic[dot]in
|
Sep 20, 2017
The Think Tank meeting was organized at Governor House, Bhubaneswar, Odisha to deliberate on "Digital Citizenship and Digital Leadership for building Digital India". Experts from Infosys, TCS, NIC, IIIT, ICICI Bank, Axis Bank, etc. had a brainstorming session on various aspects of achieving...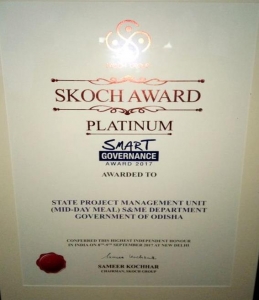 A. K. Hota, Odisha
ak[dot]hota[at]nic[dot]in
|
Sep 18, 2017
The SMS based monitoring system of Mid-Day Meal Programme of School and Mass Education Dept., Govt. of Odisha (URL : mdmodishasms.nic.in) developed by NIC Odisha State Centre has brought the glory to the state in the field of Information Technology (IT) by receiving the Skoch Smart Governance...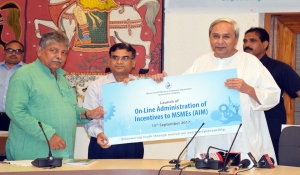 A. K. Hota, Odisha
ak[dot]hota[at]nic[dot]in
|
Sep 16, 2017
Shri Naveen Patnaik, Hon'ble Chief Minister, Odisha launched the AIM software on 15th September 2017 at Conference hall, Secretariat, Odisha. Shri Prafulla Samal, Hon'ble Minister for MSME, W&CD and SSEPD, Shri Aditya Prasad Padhi, IAS, Chief Secretary, Shri L. N. Gupta, IAS, Addl...