ICT in States
Showing 6 to 10 of total 219 records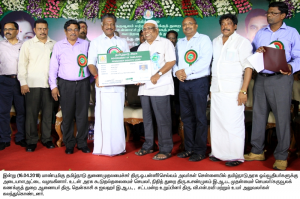 R.Gayatri, Tamil Nadu
r[dot]gayatri[at]nic[dot]in
|
Apr 18, 2018
The 'Pensioners ID Card' Project has been inaugurated by Hon'ble Deputy Chief Minister, Tamil Nadu on 16/04/2018 at a function held at Integrated Office Complex for Finance Department, Chennai. Additional Chief Secretary (Finance), Commissioner / Principal Secretary – Treasuries...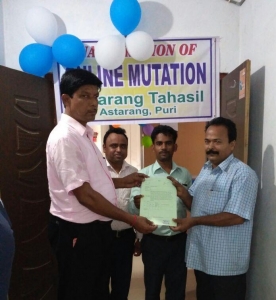 A. K. Hota, Odisha
ak[dot]hota[at]nic[dot]in
|
Apr 11, 2018
The Land Records Management System, a web enabled application software has been developed to maintain up-to-date Record of Rights. It is a transaction based application which interacts with the e-Registration application through web-services. It helps the Mutation Officer (Tehsildar/Addl. Tehsildar)...
A. K. Hota, Odisha
ak[dot]hota[at]nic[dot]in
|
Apr 11, 2018
A half day workshop on Revenue Court Case Monitoring Systems was conducted for Collector, ADM, Sub Collector, Tahsildars, DEOs, and Bench Clerks of ADM and Collector of Jajpur at Conference room of Collectorate, Jajpur on 27.03.2018. Sri Sudhansu Mohan Satpathy, Technical Director and DIO presented...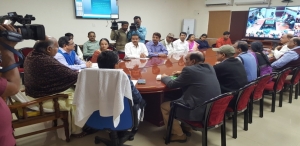 A. K. Hota, Odisha
ak[dot]hota[at]nic[dot]in
|
Apr 10, 2018
Sri Maheswar Mohanty, Hon'ble Minister, Revenue & Disaster Management Department, Government of Odisha, has inaugurated the operationalization of Land Records Management System (LRMS) in 38 Tahasils in Odisha and Dynamic Web Information System of Tahasils (DWIST) in the...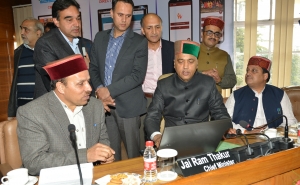 Ajay Singh Chahal, Himachal Pradesh
ajay[dot]chahal[at]nic[dot]in
|
Apr 7, 2018
Sh. Jai Ram Thakur, Hon'ble Chief Minister Himachal Pradesh launched the DARPAN-Chief Minister Dashboard, on 3rd April 2018 at Shimla in a program organized jointly by the Department of IT, HP Government and NIC to launch 3 ICT initiatives. The Hon'ble Ministers of Information Technology,...