Health
Showing 1 to 5 of total 34 records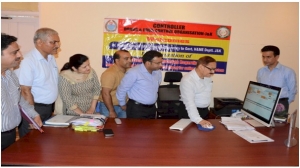 Jit Raj, Jammu and Kashmir
jit[dot]raj[at]nic[dot]in
|
Aug 16, 2018
SRINAGAR, Aug 13: Principal Secretary Health & Medical Education, Dr Pawan Kotwal launched online licensing system for obtaining drug license and its renewal of retail sale and wholesale establishments. Drugs & Food Control Organization (D&FCO) J&K in cooperation with NIC's XLN...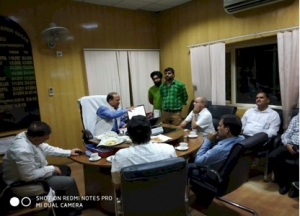 Jit Raj, Jammu and Kashmir
jit[dot]raj[at]nic[dot]in
|
May 22, 2018
Hon'ble Minister for Health and Medical Education, J&K Government, Dr. Devinder Kumar Manyal chaired maiden meeting of Health Department and also reviewed the functioning of e-Hospital@NIC project running at Govt Hospital Gandhi Nagar Jammu as well as at 02 District Hospitals, 04 sub-district...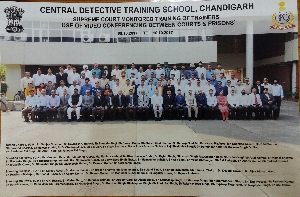 Deepak Sawant, Haryana
sawant[dot]deepak[at]nic[dot]in
|
Oct 12, 2017
Training of Trainers Programme for Judicial, Prison, Prosecution and Police officers was held between 9-10 October 2017 at the Central Detective Training School, Chandigarh. Mr. Rahul Jain, Technical Director, NIC-Haryana was invited as resource...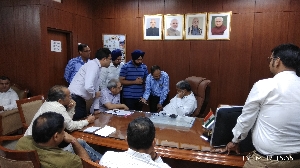 Deepak Sawant, Haryana
sawant[dot]deepak[at]nic[dot]in
|
Sep 22, 2017
Honorable Health Minister(Haryana), Sh. Anil Vij launching two apps (HMSCL Prabandhan and HMSCL Sangrahan) of Haryana Medical Services Corporation in presence of Principal Secretary (Health), Managing Director-HMSCL, Director General Health Services and other Health officers. Both apps developed by...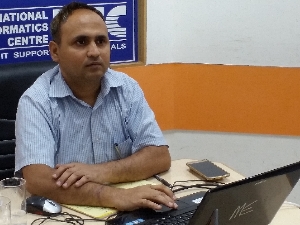 Deepak Sawant, Haryana
sawant[dot]deepak[at]nic[dot]in
|
Jun 16, 2017
A workshop was organized for Medico Legal Examination & Post Mortem Report)- Forensic Science Laboratory (MedLEaPR-FSL)Software over Video Conferencing with Rajasthan. The application is developed by NIC-Haryana State Centre and already successfully running in Haryana, Punjab and Chandigarh(UT). ...