ICT in Districts
Showing 11 to 15 of total 128 records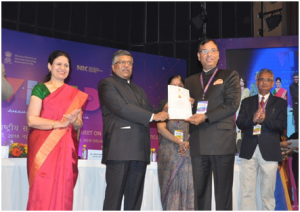 Deepak Sawant, Haryana
sawant[dot]deepak[at]nic[dot]in
|
Feb 15, 2018
NIC Innovation Challenges -2018 (DIO Meet -2018 on Grass Root Informatics) Gold Award To Mahendra Pal Kulshreshtha (District Informatics Officer) NIC - Hisar (Haryana) (Under Mobile Application Innovation category) National level DIO meet on Grass...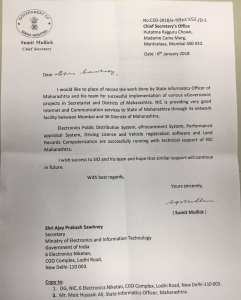 Moiz Hussain, Maharashtra
hussain[at]nic[dot]in
|
Jan 9, 2018
Hon. Chief Secretary of Maharashtra has appreciated the technical services of NIC Maharashtra for implementation of various eGovernance projects in Maharashtra State. He has acknowledged the technical services of NIC for implementation of Electronics Public Distribution system, e Procurement, Performance...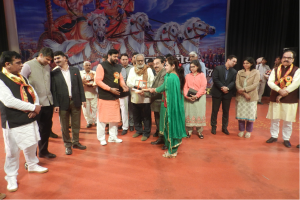 Deepak Sawant, Haryana
sawant[dot]deepak[at]nic[dot]in
|
Dec 7, 2017
International Geeta Jayanti Mahotsav 2017 was celebrated in Ch. Devi Lal University, Sirsa (Haryana) w.e.f. 28.11.2017 to 30.11.2017. Sh. Naib Singh Saini, State Minister of Labour & Employment Haryana, Dr. Vijay Kumar Kayat, Vice Chancellor CDLU and Dr. Munish Nagpal, Addl. Deputy Commissioner...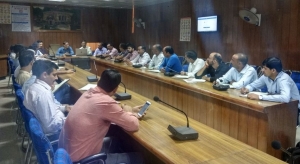 Sandeep Sood, Himachal Pradesh
sood[dot]sandeep[at]nic[dot]in
|
Nov 7, 2017
Assembly Elections in Himachal Pradesh are scheduled to be held on 9th November 2017. NIC Himachal Pradesh has been providing technical support in the smooth implementation of IT solutions covering various stages of the election process. The District Election Information System (DISE)...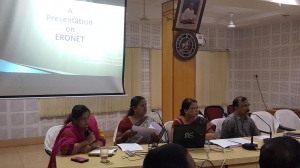 A. K. Hota, Odisha
ak[dot]hota[at]nic[dot]in
|
Oct 27, 2017
A district level training programme on ERONET for all the EROs / AEROs / Supervisors / Data Entry Operators of Cuttack district was held in the Conference Hall, Collectorate, Cuttack on 23rd October, 2017 in 03 batches. 204 numbers of participants from the following Offices have attended the training, ...