ICT in Districts
Showing 116 to 120 of total 131 records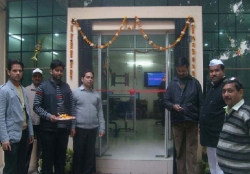 KAMAL KUMAR SHARMA, MANOJ KUMAR SHARMA
|
January 2012
Bareilly is a prominent city in the northern state of Uttar Pradesh spread across 6 tehsils, 15 development blocks and having a population of about 44 lakhs (as per the 2011 census). The city has been famous for various reasons right from days of Mahabharat as birth place of Draupadi to a very popular...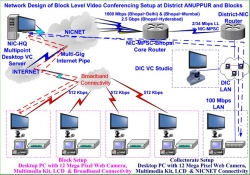 SENDIL KUMAR
|
October 2011
Situated in the north eastern part of Madhya Pradesh, Anuppur shares its geographical boundaries with Shahdol and Dindori districts of Madhya Pradesh and Bilaspur and Koria districts of Chattisgarh.The district was formed in the year 2003 and is popular among tourist for 'Amarkantak', the originating...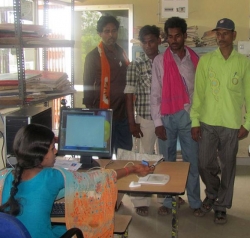 GIRISH ANWEKAR, RISHI KUMAR
|
October 2011
The cultural capital of Chhattisgarh, having a glorious historical background, Raigarh is the land of a music legend 'Kin Chakradhar Singh' who was a maestro of Tabla and Kathak and is the founder of famous Raigarh Gharana of Kathak. The district is rich in minerals like coal, quartz and dolomite....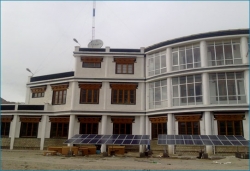 JAMYANG NAMGIAL
|
October 2011
Leh with an area of 45110 Sq Km and part of Ladakh region is one of the largest districts in the country.With Pakistan occupied Kashmir in the West and China in the north, it is also known as the Hermit Kingdom due to its remoteness and inaccessibility. Road connectivity to Leh is cut off during winters...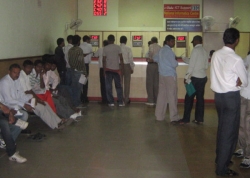 M.P.KULSHRESHTHA, AKHILESH KUMAR
|
October 2011
Hisar, one of the important cities of North India, situated 164 kilometers west of Delhi on the National Highway number ten, was founded by a Muslim ruler, Firozshah Tughlaq in 1354 A.D. Many prestigious research and educational institutes like Central Institute for Research on Buffaloes , National Research...