ICT in Districts
Showing 111 to 115 of total 128 records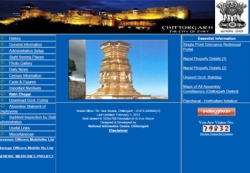 ARUN KUMAR BANGER, RAJNI GUPTA
|
April 2012
CHITTORGARH in Rajasthan, evokes memories of great heroism, courage and sacrifice by Rajput men and women in the intermittent battles that they had to fight against invaders. Chittorgarh is regarded as one of the most outstanding hilltop forts of the country and is indeed the "Pride of Rajasthan...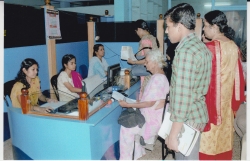 G.JAYAKUMAR
|
January 2012
e-District is a mission mode project of Department of Information Technology,Government of India under NeGP. Kerala State IT Mission (KSITM) is the State Designated Agency (SDA) for the project implementation in Kerala.The Government has chosen Kannur & Palakkad districts for the pilot implementation...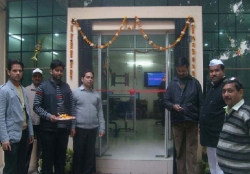 KAMAL KUMAR SHARMA, MANOJ KUMAR SHARMA
|
January 2012
Bareilly is a prominent city in the northern state of Uttar Pradesh spread across 6 tehsils, 15 development blocks and having a population of about 44 lakhs (as per the 2011 census). The city has been famous for various reasons right from days of Mahabharat as birth place of Draupadi to a very popular...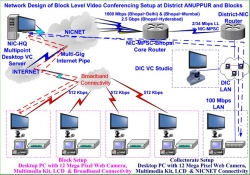 SENDIL KUMAR
|
October 2011
Situated in the north eastern part of Madhya Pradesh, Anuppur shares its geographical boundaries with Shahdol and Dindori districts of Madhya Pradesh and Bilaspur and Koria districts of Chattisgarh.The district was formed in the year 2003 and is popular among tourist for 'Amarkantak', the originating...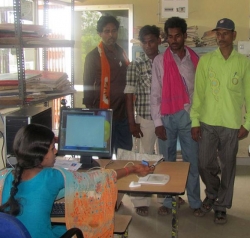 GIRISH ANWEKAR, RISHI KUMAR
|
October 2011
The cultural capital of Chhattisgarh, having a glorious historical background, Raigarh is the land of a music legend 'Kin Chakradhar Singh' who was a maestro of Tabla and Kathak and is the founder of famous Raigarh Gharana of Kathak. The district is rich in minerals like coal, quartz and dolomite....