ICT in Districts
Showing 6 to 10 of total 111 records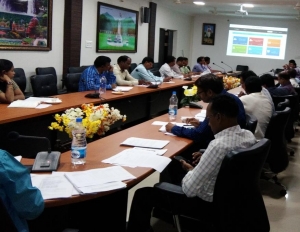 A. K. Hota, Odisha
ak[dot]hota[at]nic[dot]in
|
Sep 23, 2017
A district level training programme on ERO-Net for all the Electoral Registration Officers (EROs) / AEROs of Nuapada district was held in the Collectorate Conference hall, Nuapada on 15th September 2017. The Sub-Collector, Block Development Officers, Tahasildars and their Technical staffs attended...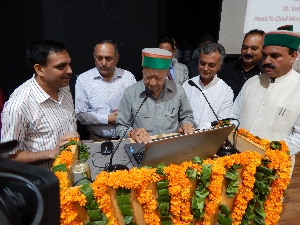 Ajay Singh Chahal, Himachal Pradesh
ajay[dot]chahal[at]nic[dot]in
|
Sep 10, 2017
Sh. Virbhadra Singh, Hon'ble Chief Minister of Himachal Pradesh launched the DARPAN DM Dashboard software interface on 4th September 2017 at Hamirpur. Sh. Anil Sharma, Hon'ble Minister for Rural Development, Sh. I.D.Lakhanpal, Chief Parliamentary Secretary, Sh. T.G. Negi, Principal Advisor...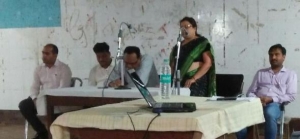 A. K. Hota, Odisha
ak[dot]hota[at]nic[dot]in
|
Aug 22, 2017
A two day's training programme on Bhunaksa 3.0 software on map correction was held on 18th and 19th August 2017 in the Municipality Town Hall for Koraput and Jeypore sub division respectively for all the 14 tahasils in the district. Tahasildars, Addl Tahasildars, RIs, ARIs,...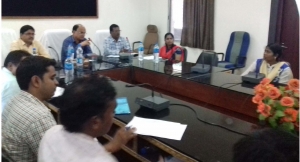 A. K. Hota, Odisha
ak[dot]hota[at]nic[dot]in
|
Aug 16, 2017
Training programme on Bhunaksha software on map correction was held in the DRDA Conference hall, Jharsuguda, Odisha on 09/08/2017 for all the 5 Tahasil officials and 32 RI officials of Jharsuguda District. The training programme was organized by NIC, District, Unit, Jharsuguda. The main objective...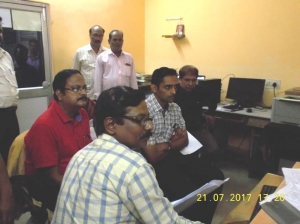 A. K. Hota, Odisha
ak[dot]hota[at]nic[dot]in
|
Aug 4, 2017
The Land Records Management System, a web enabled application for online mutation, was launched at Kendrapara Tahasil recently. It is a transaction based applications which interacts with the e-Registration application through web services. It helps the Mutation Officer (Tehsildar/Addl....