Workshops
Showing 11 to 15 of total 202 records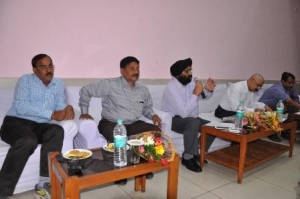 A. K. Hota, Odisha
ak[dot]hota[at]nic[dot]in
|
Sep 25, 2017
"Digital India" programme of Government of India seeks to transform India into a digitally empowered society and knowledge economy. As part of this programme, Deity / NIC / UIDAI have implemented Aadhaar Enabled Biometric Attendance System (AEBAS) in all Central Government offices....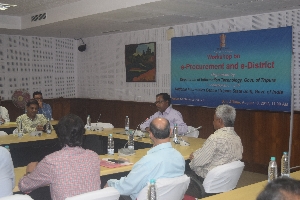 Chaitali, Tripura
chaitali[dot]b[at]nic[dot]in
|
Sep 1, 2017
One day workshop on GePNIC e-procurement and e-District was organized by the Directorate of Information Technology, Government of Tripura in collaboration with National Informatics Centre Tripura on August 19th, 2017. The workshop was inaugurated by Shri M Nagaraju, Principal Secretary Finance...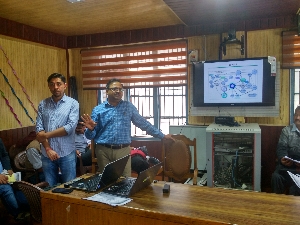 Ajay Singh Chahal, Himachal Pradesh
ajay[dot]chahal[at]nic[dot]in
|
Aug 30, 2017
NIC Himachal Pradesh and Department of Treasury & Accounts jointly conducted four workshops under Himachal Pradesh Public Financial Management - Capacity Building Program. These workshops have been conducted for the DDOs of various departments posted at Reckong Peo, Kaza, Kelyong and Kullu. Five...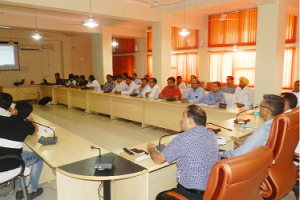 Deepak Sawant, Haryana
sawant[dot]deepak[at]nic[dot]in
|
Aug 2, 2017
The Sub Divisional Office has been inaugurated at the newly created Sub Division Kalanwali by Ms Renu Sharma, Chairperson, Haryana Mahila Vikas Nigam on 28.07.2017. Now the citizens are able to avail Transport Services at Kalanwali itself. Immediately after the inauguration, the applicants...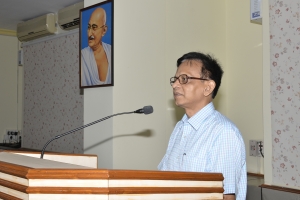 A. K. Hota, Odisha
ak[dot]hota[at]nic[dot]in
|
Jul 21, 2017
Government of Odisha in collaboration with the Reserve Bank of India organized a workshop on "Digital Payment in Government" on 17/07/2017 at Madhusudan Das Regional Academy of Financial Management, Bhubaneswar. The day long workshop was attended by officers from Odisha Financial Service...