Workshops
Showing 11 to 15 of total 206 records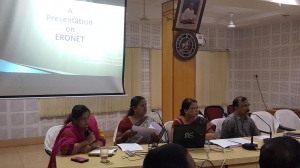 A. K. Hota, Odisha
ak[dot]hota[at]nic[dot]in
|
Oct 27, 2017
A district level training programme on ERONET for all the EROs / AEROs / Supervisors / Data Entry Operators of Cuttack district was held in the Conference Hall, Collectorate, Cuttack on 23rd October, 2017 in 03 batches. 204 numbers of participants from the following Offices have attended the training, ...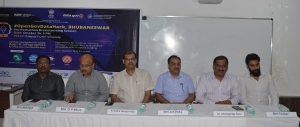 A. K. Hota, Odisha
ak[dot]hota[at]nic[dot]in
|
Oct 27, 2017
The pre-hackathon Brainstorming session has been successfully organized in Technology Business Incubator (TBI) Campus - 11, Kalinga Institute of Industrial Technology (KIIT), KiiT University, Bhubaneswar on 26th October 2017. The objective of the workshop was to make the participants aware about the...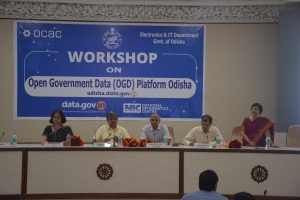 A. K. Hota, Odisha
ak[dot]hota[at]nic[dot]in
|
Oct 23, 2017
With the launching of open government data portal (https://odisha.data.gov.in) Odisha became the fifth state in India to open its data for free access and use by all stakeholders in machine readable format. On 17th October 2017 Chief Secretary Shri Aditya Prasad Padhi inaugurated the portal in...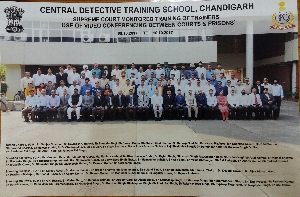 Deepak Sawant, Haryana
sawant[dot]deepak[at]nic[dot]in
|
Oct 12, 2017
Training of Trainers Programme for Judicial, Prison, Prosecution and Police officers was held between 9-10 October 2017 at the Central Detective Training School, Chandigarh. Mr. Rahul Jain, Technical Director, NIC-Haryana was invited as resource...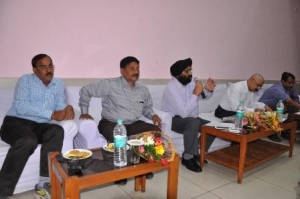 A. K. Hota, Odisha
ak[dot]hota[at]nic[dot]in
|
Sep 25, 2017
"Digital India" programme of Government of India seeks to transform India into a digitally empowered society and knowledge economy. As part of this programme, Deity / NIC / UIDAI have implemented Aadhaar Enabled Biometric Attendance System (AEBAS) in all Central Government offices....