Inaugurations
Showing 6 to 10 of total 191 records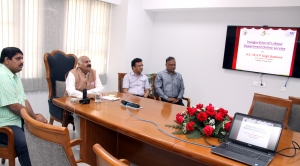 Vivek Verma, Chandigarh
vivek[dot]verma[at]nic[dot]in
|
May 9, 2018
The eGovernance Portal for Labour Department (http://labour.chd.gov.in) was launched by H.E. Sh. V.P. Singh Badnore, Governor of Punjab and Administrator UT Chandigarh on 8th May 2018. Also present on the occasion were Mr Ajoy Kumar Sinha, IAS Finance Secretary cum Secretary...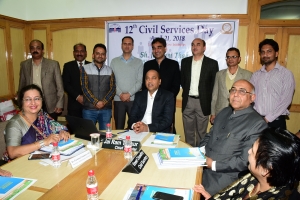 Sandeep Sood, Himachal Pradesh
sood[dot]sandeep[at]nic[dot]in
|
May 4, 2018
Sh. Jai Ram Thakur, Hon'ble Chief Minister, Himachal Pradesh launched the Online Trainee Registration Module, as part of Manav Sampada services, on the Civil Services Day on 21st April 2018 at Shimla. He also launched 7 other Programs of the Department of Administration Reforms and HP Institute...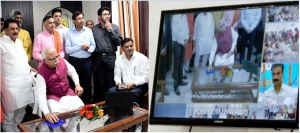 Deepak Sawant, Haryana
sawant[dot]deepak[at]nic[dot]in
|
Apr 30, 2018
Aligning with vision of Hon'ble CM to ensure smooth and trouble free delivery of schemes to the Antyodaya (Rise of the last person) population, NIC Haryana, using ServicePlus framework, developed 181 schemes of 14 departments online along with backend process flow for...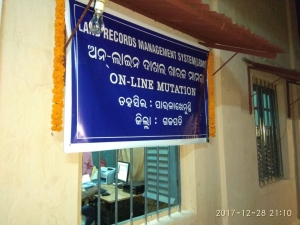 A. K. Hota, Odisha
ak[dot]hota[at]nic[dot]in
|
Apr 21, 2018
Land Records Management System (Online Mutation S/W) successfully implemented in all seven Tehsils of Gajapati District, Odisha by 29/03/2018. The Land Records Management System, a web enabled application software, has been developed by NIC to maintain up-to-date Record of Rights. It is a...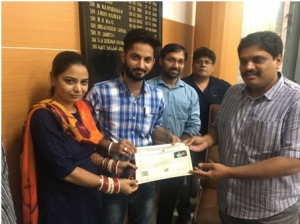 Vivek Verma, Chandigarh
vivek[dot]verma[at]nic[dot]in
|
Apr 19, 2018
Online Compulsory Marriage Registration, for Registration of Marriage, was launched on 28th March 2018 by Sh Parimal Rai, IAS Adviser to the Administrator, UT Chandigarh and the first certificate generated through the system was given by Mr Ajit Balaji Joshi, IAS Deputy Commissioner, Chandigarh...