Inaugurations
Showing 1 to 5 of total 173 records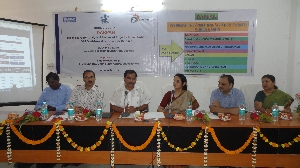 A. K. Hota, Odisha
ak[dot]hota[at]nic[dot]in
|
Mar 14, 2018
The DM-Dashboard was launched at Bhadrak district of Odisha on 6th March 2018. District Collector Shri Gyan Das, IAS, launched the dashboard in the presence of all senior officers from district and representatives of media. Sri Bijoy Mishra, DIO, Bhadrak welcoming all dignitaries informed...
A. K. Hota, Odisha
ak[dot]hota[at]nic[dot]in
|
Mar 14, 2018
The DARPAN (Dashboard for Analytical Review of Projects Across Nation) portal customized as DM-Dashboard of Cuttack district was inaugurated by Shri Susanta Mohapatra, IAS, Collector and District Magistrate, Cuttack in presence of Smt. Pratibha Singh, State Informatics Officer (SIO), NIC,...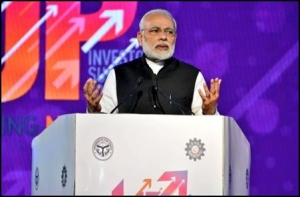 Anshu Rohatgi, Uttar Pradesh
anshu[dot]rohatgi[at]nic[dot]in
|
Mar 13, 2018
During the inaugural session of UP investors summit on 21st February 2018 at Lucknow, Hon'ble Prime Minister Shri Narendra Modi launched the 'NIVESH MITRA' portal developed by NIC, Uttar Pradesh. Nivesh Mitra is a digital platform for clearance of projects through a single window...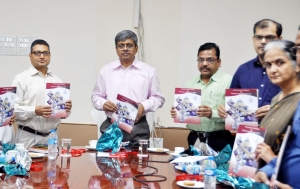 A. K. Hota, Odisha
ak[dot]hota[at]nic[dot]in
|
Mar 7, 2018
Sri Aditya Prasad Padhi, IAS, Chief Secretary, Odisha inaugurated the Revenue Court Case Monitoring System (RCCMS), developed by NIC, Bhubaneswar, on 27th February, 2018 in the Conference Hall of Revenue & Disaster Management Department, Govt. of Odisha. ...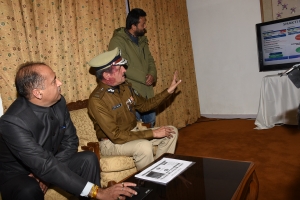 Ajay Singh Chahal, Himachal Pradesh
ajay[dot]chahal[at]nic[dot]in
|
Feb 16, 2018
Sh. Jai Ram Thakur, Hon'ble Chief Minister of Himachal Pradesh launched the Shakti Button, Android Mobile Application for the safety of women, on 26th January 2018 at Shimla. Sh. Suresh Bhardwaj, Hon'ble Education Minister, Sh. Vineet Chawdhry, Chief Secretary, Himachal Pradesh and Smt....