ICT Initiatives
Showing 11 to 15 of total 139 records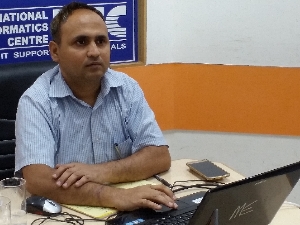 Deepak Sawant, Haryana
sawant[dot]deepak[at]nic[dot]in
|
Jun 16, 2017
A workshop was organized for Medico Legal Examination & Post Mortem Report)- Forensic Science Laboratory (MedLEaPR-FSL)Software over Video Conferencing with Rajasthan. The application is developed by NIC-Haryana State Centre and already successfully running in Haryana, Punjab and Chandigarh(UT). ...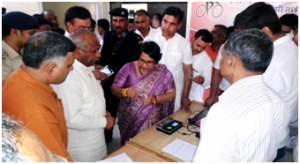 Deepak Sawant, Haryana
sawant[dot]deepak[at]nic[dot]in
|
Jun 16, 2017
To decrease the pollution and save the environment, District administration, Kurukshetra with support of National Informatics Centre, Kurukshetra has initiated the program to provide the cycle service to the citizens of the district. The project was launched by Hon'ble Food & Civil Supply...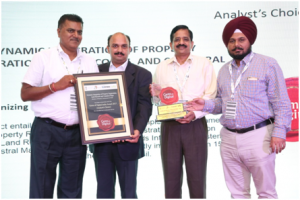 Deepak Sawant, Haryana
sawant[dot]deepak[at]nic[dot]in
|
Jun 16, 2017
"Dynamic Integration of Property Registration, Land Records and Cadastral Maps" project of Revenue and Disaster management Department, Govt of Haryana got the prestigious "Gem of Digital India 2017" award. Project is developed by Haryana State Unit of National Informatics Center...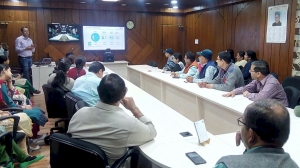 Ajay Singh Chahal, Himachal Pradesh
ajay[dot]chahal[at]nic[dot]in
|
Mar 31, 2017
In order to promote cash-less or digital modes of making payments, a series of Awareness programs were organized in HP Secretariat, Shimla by the NIC State Centre, Shimla for the employees of the HP Government. These awareness programs were held from 20th March to 29th of March 2017 in the high-tech...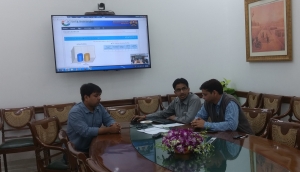 Dr. Shubhag Chand, Delhi
shubhag[at]nic[dot]in
|
Mar 16, 2017
eSamikSha, an online Monitoring and Compliance Mechanism has been developed by Cabinet Secretariat Informatics Division, to fast track the compliance of pending action points, proposal, targets, etc. of various Ministry/Department/Organization/Agency of Govt. of India and Government of States...