ICT Initiatives
Showing 11 to 15 of total 154 records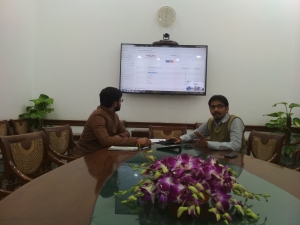 Dr. Shubhag Chand, Delhi
shubhag[at]nic[dot]in
|
Dec 6, 2017
eSamikSha, an online Monitoring and Compliance Mechanism has been developed by Cabinet Secretariat Informatics Division, to fast track the compliance of pending action points, proposal, targets, etc. of various Ministry/Department/Organization/Agency of Govt. of India and Government of States and...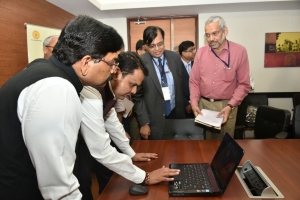 Moiz Hussain, Maharashtra
hussain[at]nic[dot]in
|
Nov 22, 2017
The website (http://sra.gov.in) and GIS Portal of Slum Rehabilitation Authority of Maharashtra (http://umd.nic.in/sra) developed with the technical support of NIC was inaugurated on 21 November 2017 at CM Secretariat Mumbai by Hon. Chief Minister of Maharashtra in the presence of State Housing Minister,...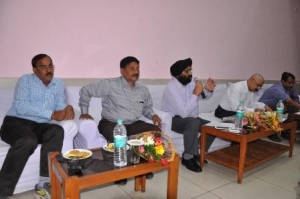 A. K. Hota, Odisha
ak[dot]hota[at]nic[dot]in
|
Sep 25, 2017
"Digital India" programme of Government of India seeks to transform India into a digitally empowered society and knowledge economy. As part of this programme, Deity / NIC / UIDAI have implemented Aadhaar Enabled Biometric Attendance System (AEBAS) in all Central Government offices....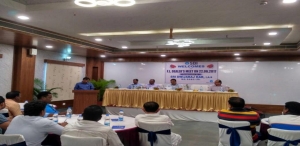 A. K. Hota, Odisha
ak[dot]hota[at]nic[dot]in
|
Jul 3, 2017
One day training cum workshop was organised by State Bank of India on 22nd June' 2017 at Jajpur Road for the retailers of Chandikhol Depot of Odisha State Beverages Corporation Limited (OSBCL), Bhubaneswar, Odisha. Officers of National Informatics Centre (NIC), Bhubaneswar, Odisha State Beverages...
Deepak Sawant, Haryana
sawant[dot]deepak[at]nic[dot]in
|
Jun 30, 2017
The Government of Haryana has decided to create a single source of resident data through a unified State Resident Database (SRDB), where the Aadhaar based eKYC enabled survey should be conducted by using Android Tabs – 'The Jan Seva Survey' (JSS). This would be an extensive exercise...