Launch
Showing 121 to 125 of total 132 records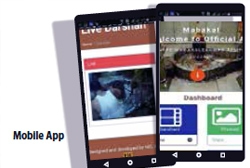 Dr. DHARMENDRA SINGH YADAV
|
October 2017
Many key eGovernance initiatives have been implemented successfully in the District to empower citizens and making Ujjain one among the prominent Districts of the State enabled through ICT. NIC District Centre has always been pro-active and pivotal in providing ICT support to District Administration...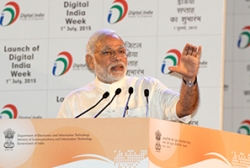 Digital India, a flagship programme of the Government of India, aims to transform India into a digitally empowered society and knowledge economy. This programme centres on three key vision areas of Infrastructure as a Utility to Every Citizen, Governance and Services on Demand and Digital Empowerment...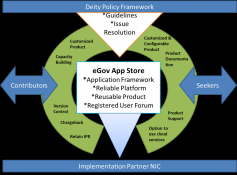 Dr. Shefali Sushil Dash, Mala Mitta L
|
January 2015
Application stores are ideal solutions for hosting applications and components that can be re-used by other departments at the Centre and the States without investing cost and efforts in development of the same. As a precursor for realizing the importance of application stores, NIC developed...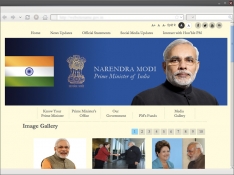 MOHAN DAS VISWAM, D.P. MISRA
|
July 2014
Just seconds after Shri Narendra Modi was sworn-in as the 15th Prime Minister of India, the official website of the Prime Minister of India http:// pmindia.nic.in/ was made live by NICs web development team with active support from NIC Cell at Prime Minister Office (PMO). Brimming with latest...
VIJAY KUMAR VISHWAKARMA, ANUPAM JOHRI, HEMANT CHOPRA
|
April 2014
With the emergence of Cloud computing and its power to foster efficiency in Governance, there has been a paradigm shift in the setting up and management of ICT services in Indian Government. Through Cloud services, the provision of ICT infrastructure to various departments and organizations of...