Launch
Showing 111 to 115 of total 132 records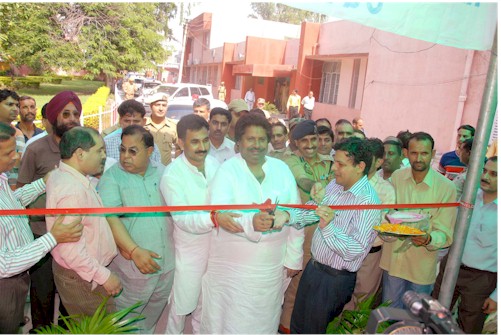 Jit Raj, Jammu and Kashmir
jit[dot]raj[at]nic[dot]in
|
Aug 30, 2010
Hon'ble Minister for Revenue, Relief and Rehabilitation, Sh. Raman Bhalla and Minister of State for Information Technology, Dr. Manohar Lal Sharma inaugurated the e-Sahooliat (Single Window System) at Deputy Commissioner's office Kathua on 28th August 2010 in the presence of MLA Kathua...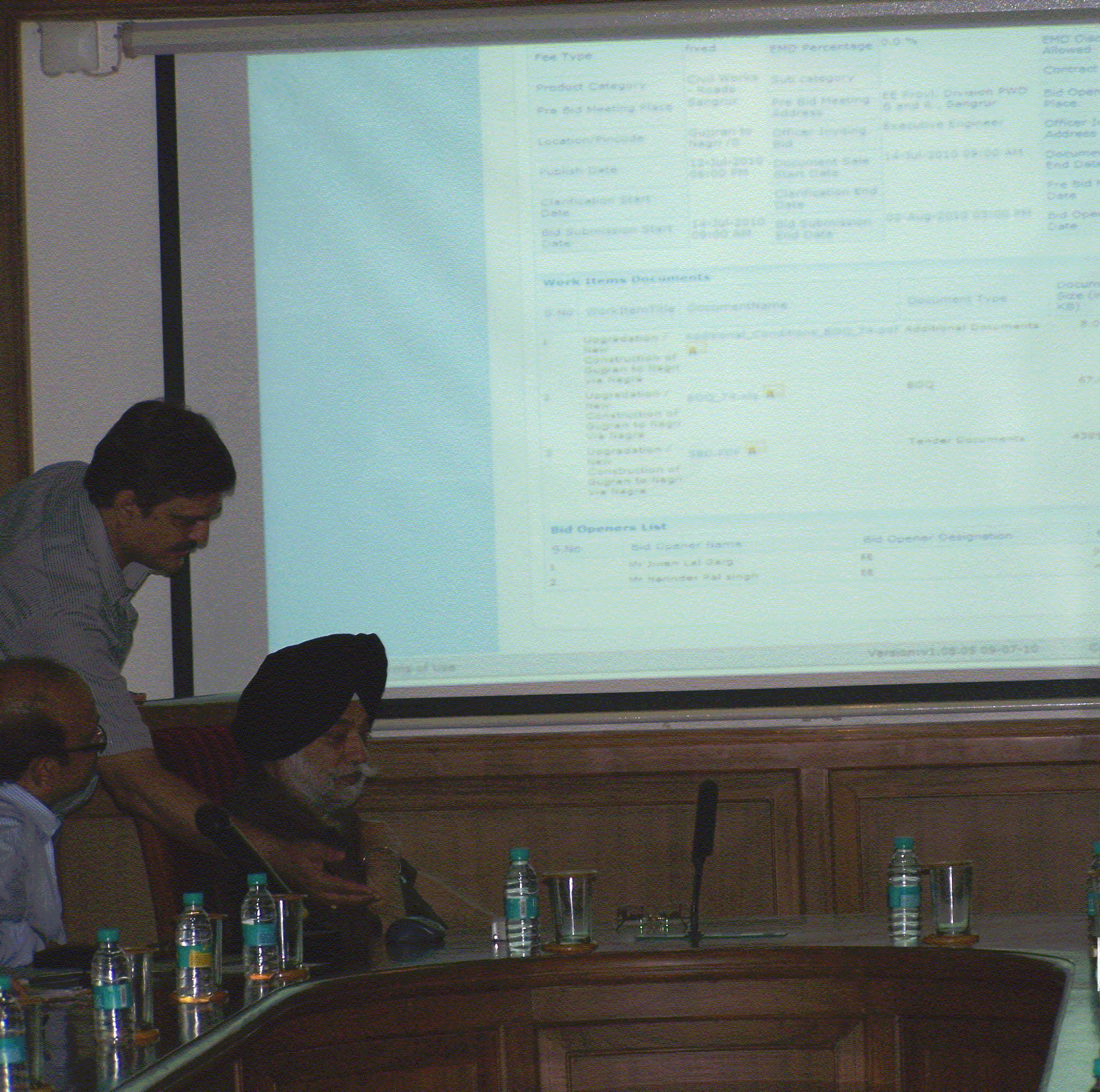 Vikram Jeet Grover, Punjab
grover[dot]vikram[at]nic[dot]in
|
Jul 14, 2010
GePNIC (Government eProcurement System of NIC-GePNIC) system was launched by Sh.Kulbir Singh, IAS Secretary (PWD) Govt of Punjab in an official function at Punjab Bhawan Chandigarh on 12th July 2010. On the occasion, Secretary(PWD) formally published first tender on the website. The launch has paved...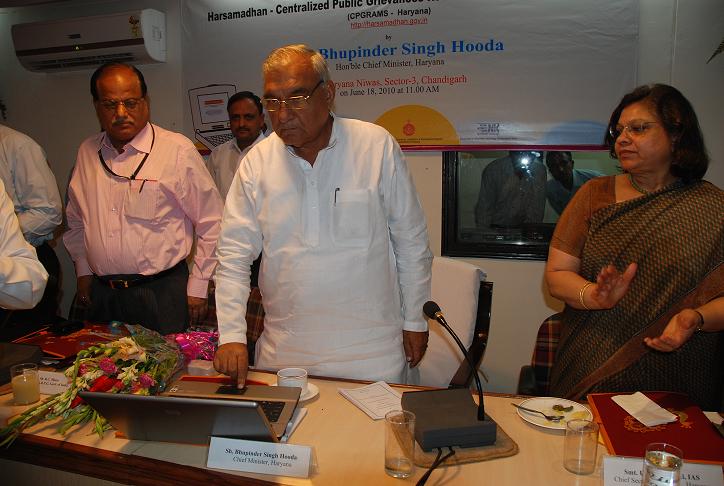 Poonam Gupta, Haryana
poonam[dot]g[at]nic[dot]in
|
Jun 24, 2010
Harsamadhan, a combination of two words Har (Everyone) and Samadhan (Solution), is an endeavor of the Haryana Government for fast Samadhan (Redress) of every kind of citizen's grievances with a vision of pursuing excellence in e-Governance. Harsamadhan was launched on 18th June 2010 at Haryana...
R.Gayatri, Tamil Nadu
r[dot]gayatri[at]nic[dot]in
|
May 4, 2010
The eDistrict application for Social Welfare Department was launched by the Hon'ble Social Welfare Minister and Hon'ble Minister for Information Technology, Government of Tamil Nadu in Chennai on 27th April 2010. Social Welfare Secretary, IT Secretary, Commissioner of...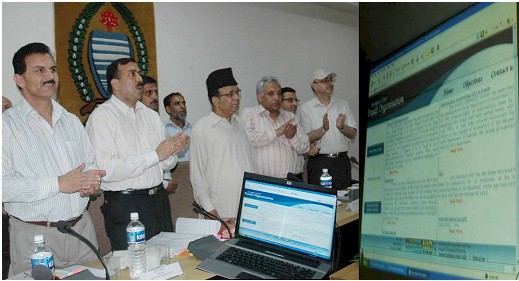 Jit Raj, Jammu and Kashmir
jit[dot]raj[at]nic[dot]in
|
May 3, 2010
JAMMU, APRIL 28- Hon'ble Minister for Finance and Ladakh Affairs, Jenab Abdul Rahim Rather, today launched the official website of J&K Funds Organization, in a very simple but impressive function. The website was developed by NIC J&K and hosted at http://jkfunds.nic.in. Speaking on the...