Launch
Showing 6 to 10 of total 123 records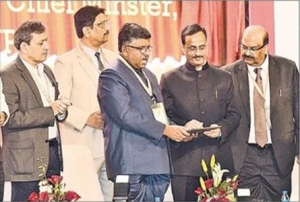 Anshu Rohatgi, Uttar Pradesh
anshu[dot]rohatgi[at]nic[dot]in
|
Mar 14, 2018
The e-Saathi Mobile Application was launched by Shri Ravi Shankar Prasad, Hon'ble Minister of Law and Justice and Electronics and Information Technology, Government of India and Shri Dinesh Sharma, Deputy CM Government of UP on 22nd February, the second day of the UP Investors Summit 2018...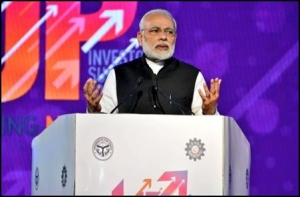 Anshu Rohatgi, Uttar Pradesh
anshu[dot]rohatgi[at]nic[dot]in
|
Mar 13, 2018
During the inaugural session of UP investors summit on 21st February 2018 at Lucknow, Hon'ble Prime Minister Shri Narendra Modi launched the 'NIVESH MITRA' portal developed by NIC, Uttar Pradesh. Nivesh Mitra is a digital platform for clearance of projects through a single window...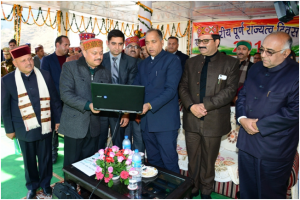 Sandeep Sood, Himachal Pradesh
sood[dot]sandeep[at]nic[dot]in
|
Feb 5, 2018
On the occasion of celebrating 48th Statehood Day at state level function in Anni, District Kullu, Sh. Jai Ram Thakur, Honorable Chief Minister, Himachal Pradesh launched the web site http://gausparshkullu.org. The website has been designed and developed by NIC District Centre, Kullu. An initiative...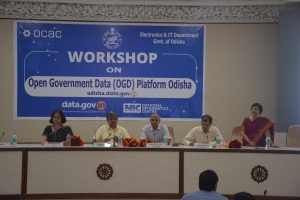 A. K. Hota, Odisha
ak[dot]hota[at]nic[dot]in
|
Oct 23, 2017
With the launching of open government data portal (https://odisha.data.gov.in) Odisha became the fifth state in India to open its data for free access and use by all stakeholders in machine readable format. On 17th October 2017 Chief Secretary Shri Aditya Prasad Padhi inaugurated the portal in...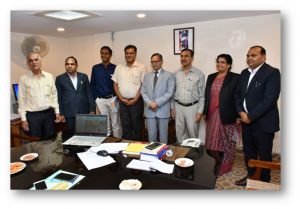 Deepak Sawant, Haryana
sawant[dot]deepak[at]nic[dot]in
|
Oct 12, 2017
Chairman, Haryana Backward Classes Commission, Mr. Justice S. N. Aggarwal (Retired), along with the Principal Secretary, Department of Welfare of Scheduled Castes and Backward Classes Welfare, Haryana, launched the website of the Commission in his office on 9th Oct 2017 at Chandigarh. The role of...