Awards
Showing 6 to 10 of total 138 records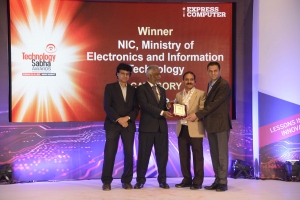 Ajay Singh Chahal, Himachal Pradesh
ajay[dot]chahal[at]nic[dot]in
|
Mar 3, 2018
The Mid Day Meals Automated Reporting and Management System of NIC has been awarded the Technology Sabha, Enterprise Solution Award 2018 on 23 February 2018 at Indore. Sh. Vimal Kumar Sharma, TD and Sh. Praveen Sharma, Scientist B received the award. Sh. Sanjay Kumar, TD is the Project Head and other...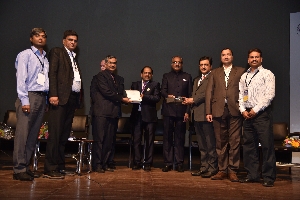 Sandeep Sood, Himachal Pradesh
sood[dot]sandeep[at]nic[dot]in
|
Feb 21, 2018
Manav Sampada and MDM-ARMS applications developed by NIC Himachal Pradesh have been awarded CSI-Nihilent Award under eGovernance category. Both the projects received the awards during the 52nd Annual Convention 2017 of Computer Society of India held at Kolkata from 19th to 21st January 2018. ...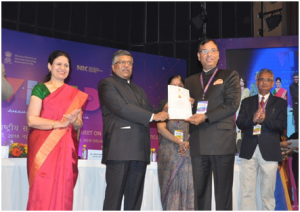 Deepak Sawant, Haryana
sawant[dot]deepak[at]nic[dot]in
|
Feb 15, 2018
NIC Innovation Challenges -2018 (DIO Meet -2018 on Grass Root Informatics) Gold Award To Mahendra Pal Kulshreshtha (District Informatics Officer) NIC - Hisar (Haryana) (Under Mobile Application Innovation category) National level DIO meet on Grass...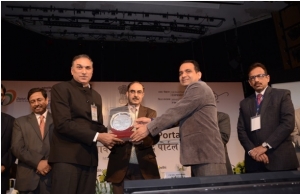 Vivek Verma, Chandigarh
vivek[dot]verma[at]nic[dot]in
|
Jan 16, 2018
Chandigarh Administration has been selected and awarded as One of the Best Performers based on electronic tendering carried out in the year April 2016 - Mar 2017 under the Special Category amongst various States, UTs , Central Ministries and PSUs across the country. The award was received by Mr Harish...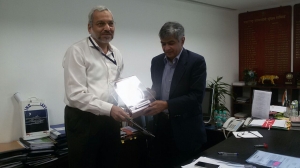 Moiz Hussain, Maharashtra
hussain[at]nic[dot]in
|
Jan 9, 2018
Maharashtra State is awarded Best Performance Award for successful implementation of eProcurement software. The felicitation function was held in a workshop held at New Delhi on 4th Jan.2018. The function was attended by the Under Secretary of Government of Maharashtra and coordinators from NIC...