Cyber Governance
Showing 11 to 15 of total 261 records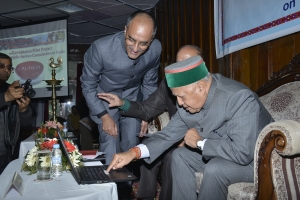 Ajay Singh Chahal, Himachal Pradesh
ajay[dot]chahal[at]nic[dot]in
|
Apr 13, 2017
Sh. Virbhadra Singh, Hon'ble Chief Minister of Himachal Pradesh launched the eGovernance Pilot Project of the HP State Public Service Commission on 10th April 2017 at Shimla. Speaking on the occasion, the Hon'ble Chief Minister expressed the hope that the project will benefit the youth of...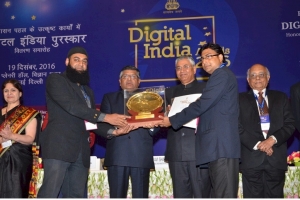 Jit Raj, Jammu and Kashmir
jit[dot]raj[at]nic[dot]in
|
Dec 30, 2016
J&K State won the 2nd Prize(Gold) under the 'Web Ratna District' category for Citizen friendly website and e-Governance initiatives of District Kupwara http://kupwara.gov.in . The award was presented in a grand ceremony on "Digital India Awards 2016"...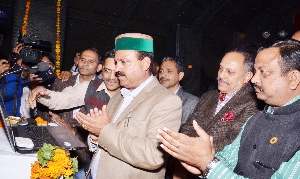 Ajay Singh Chahal, Himachal Pradesh
ajay[dot]chahal[at]nic[dot]in
|
Nov 14, 2016
The official website of the District Rural Development Agency, Hamirpur, Himachal Pradesh has been launched by Sh. I D Lakhanpal, Honourable Chief Parliamentary Secretary (Rural Development), Government of Himachal Pradesh on 9th November 2016 in the Hamir Utasv, a State level fair, at District Headquarters....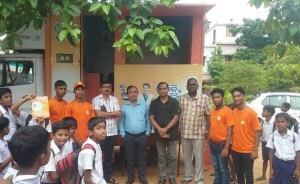 A. K. Hota, Odisha
ak[dot]hota[at]nic[dot]in
|
Sep 20, 2016
DeITY vide D.O.No. N-21/11/2015-NeGD Dated 6-5-2016 to the Chief Secretaries of States urged to create awareness on Digital India Programmes among citizens. Through Digital India Programme of GOI several products/services have been provided by Central/ State Govts to make governance more citizens...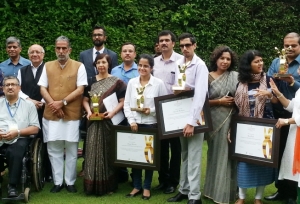 Shashi Kant Pandey, Delhi
sk[dot]pandey[at]nic[dot]in
|
Aug 23, 2016
National Informatics Centre has been awarded the 7th NCPEDP - Mphasis Universal Design Awards 2016 under Companies/Organizations Category for formulating Guidelines for Indian Government Websites (GIGW) [Website: http://guidelines.gov.in]. GIGW aims to ensure that people with disabilities...