GIS services
Showing 21 to 25 of total 26 records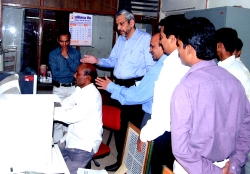 MOIZ HUSSAIN ALI, ARUN M. RANVIR
|
October 2010
Amravati is also known as Amrawati or Amraoti. It is believed to be the city of Lord Indra, the king of gods. The city boasts of historical temples of goddess Amba, Lord Shri Krishna and Shri Venkateshwara. But today the district is known for its robust ICT implementations, advanced communication technologies...
TH. INAOBI SINGH, BUDHIMALA MOIRANGTHEM
|
October 2010
With the computerization of "Land Records" i.e. Loucha Pathap, covering sixty five villages, and the establishment of Community Information Centres (CICs), the district stands apart from others. The computerization effort by the district administration in association with NIC in...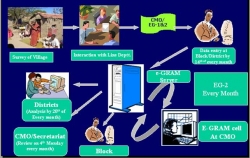 Indu Gupta, Chandan Sen
|
April 2010
Information plays a very crucial role in overall development of the society, and easily accessible information results in a healthy and dynamic democracy. The growing innovations in the use of Information and Communication Technologies have opened up new era of information dissemination. This becomes...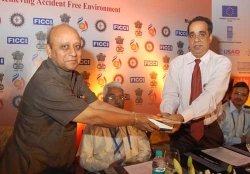 Dr. Vandana Sharma, Sanjay S Gahlout
|
April 2010
Web GIS helps in emergency planning and minimize the damage in case of any eventuality.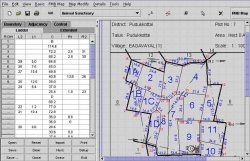 The NIC State Unit of Tamilnadu is not only fostering impeccable ICT activities within the state but also has contributed substantially to growth in the Indian as well as the global ICT industry. With a large pool of highly skilled manpower and a solid backbone of old/new economy Infrastructure, Tamil...