Digitization
Showing 156 to 160 of total 168 records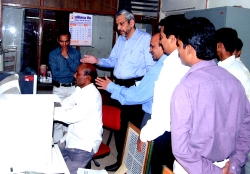 MOIZ HUSSAIN ALI, ARUN M. RANVIR
|
October 2010
Amravati is also known as Amrawati or Amraoti. It is believed to be the city of Lord Indra, the king of gods. The city boasts of historical temples of goddess Amba, Lord Shri Krishna and Shri Venkateshwara. But today the district is known for its robust ICT implementations, advanced communication technologies...
TH. INAOBI SINGH, BUDHIMALA MOIRANGTHEM
|
October 2010
With the computerization of "Land Records" i.e. Loucha Pathap, covering sixty five villages, and the establishment of Community Information Centres (CICs), the district stands apart from others. The computerization effort by the district administration in association with NIC in...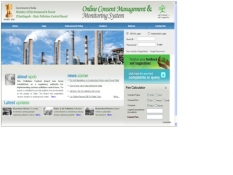 Sanjay S Gahlout
|
July 2010
Online Consent Management & Monitoring System for State Pollution Control Board (OCMMS) is web based Generic Model for implementing a well-coordinated system applicable to most SPCBs and PCCs. This system allows industries for the online submission of application for CTE/CTO & for various categories...
Chandan Sen, Anil K Bhal
|
July 2010
Bundi named after a Meena Chieftain Bunda is called the queen of Hadoti region of Rajasthan. Thousands of tourists both domestic and foreign come here to see and discover this beautiful place. The finest variety of basmati rice is grown in the district and exported the world over. Bundi sandstone is...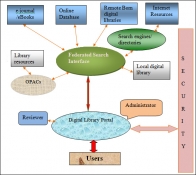 Pradip Kr. Upadhyay
|
July 2010
Meaning of a Digital Library is different for different people, organizations and communities. For a school student a Digital Library is collection of digital documents, database, video games and leaning materials accessible via computer network. For a space scientist collection may be available over...