Digitization
Showing 146 to 150 of total 172 records

NAVNEET KAUR
|
January 2013
Automation has become an integral part any organization through information digitalization leaving away the manual process using physical paper documents. Instead of routing the paper documents manually, the electronic channels have been used extensively for transitioning the documents in digital form....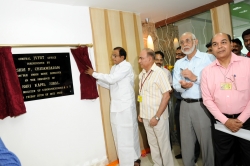 DR. B. N. SHETTY, DR. R. K. MISHRA And C. L. SHARMA
|
October 2012
The entire IVFRT system envisages the information capture from Visa applicants' details till their exit from India and utilizes these sets of information for intelligence decision making at every stage. This system would facilitate information exchange between MHA, MEA and other agencies such...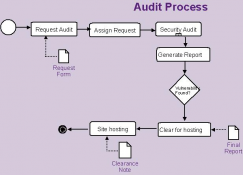 SNIGDHA ACHARYA
|
October 2012
Strengthening and enhancing the security posture of systems and services is one of the objectives of any organization dealing with information assets of different organizations and departments of Government of India. The Cyber Security Division of NIC is dedicated to this task, having adopted a multi-pronged...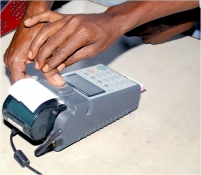 V. GOPI SWAMINATHAN
|
October 2012
Transaction Terminal is a mobile handheld data terminal which has the ability to capture, process and transmit information to host computers in real time. New models of handheld devices come with seamless connectivity options like GSM/GPRS, CDMA and Ethernet. Also, they support all the payment related...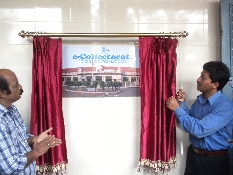 Ashok Kumar Hota
|
October 2012
e-Collectorate takes care of the scanning of all communications received by the District Collectorate and then through the inbuilt workflow mechanism traverses to various sections till the files are disposed off. Various file creation for particular application / subject and electronic file movement...