Digitization
Showing 146 to 150 of total 167 records
DR. V.V. VENKATA RAMAN, T. BALASUNDARAM
|
October 2011
A Spatial Information System for the 'Rajiv Vidya Mission', covering all the schools of Andhra Pradesh will be very effective in terms of planning and monitoring of the schools for the access, enrollment, retention, quality and monitoring aspects viz., integration of school infrastructure,...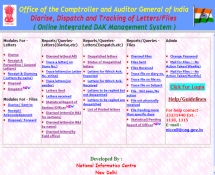 SCD GUPTA & PC MALLIK
|
July 2011
The Indian Audit and Accounts Department (IA&AD), 150 years old, with strength of more than 45000 employees in about 211 field offices located all over India and abroad is headed by the Comptroller and Auditor General of India (CAG) Office as the Head of Supreme Audit Institution of India....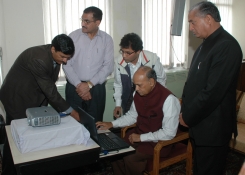 MUKESH K RALLI, SANDEEP KUMAR
|
April 2011
Himachal Pradesh Vidhan Sabha is housed in the Historical Council Chamber Building, which was built by the Britishers for the Central Legislative Assembly. Lord Reading, the then Viceroy of India inaugurated it, on August 27, 1925. Legendary Vithalbhai Patel was the first elected President...
MAYANK PRATIK
|
April 2011
Centralized Software are the genre of applications which uses the latest advancements in technology providing solutions that are easier to implement, saves in a lot of money and are highly scalable. Implementing Centralized Software using Office Business Application results in effective harnessing...
MAHESH CHANDRA, S. K. SINHA
|
April 2011
Computer chip-embedded plastic cards that store and transact data, Smart cards, a new form of fast and effective transaction has been instrumental in providing better egovernance in India. Smart cards usually have multipurpose lives, from being National ID cards to tools for driving licenses...