Digitization
Showing 11 to 15 of total 168 records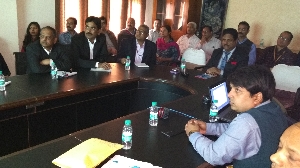 Dr. Shubhag Chand, Delhi
shubhag[at]nic[dot]in
|
Dec 5, 2016
eSamikSha, an online Monitoring and Compliance Mechanism has been developed by Cabinet Secretariat Informatics Division, to fast track the compliance of pending action points, proposal, targets, etc. of Various Ministry/Department/Organization/Agency of Govt. of India and Government of States and...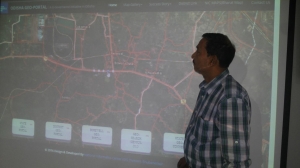 A. K. Hota, Odisha
ak[dot]hota[at]nic[dot]in
|
Nov 28, 2016
Odisha Geo-Portal (https:// gisodisha.nic.in) was designed and developed by Shri Bijaya Kumar Samal, Scientist-D, GIS Division, NIC, Odisha State Unit, Bhubaneswar. It was inaugurated by Shri P. K. Pramanik, DDG & SIO, Odisha on 19th November, 2016 in the Conference Hall of NIC. In this...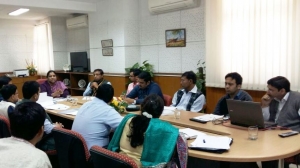 Dr. Shubhag Chand, Delhi
shubhag[at]nic[dot]in
|
Nov 25, 2016
"eSuvidha, an On-line Project Management System, tracks the projects involving investment above 1000 crore. It enhances the efficiency, bring transparency and improve the communication between industries to Government and State to Centre or vice versa. It automates the entire tracking of stalled...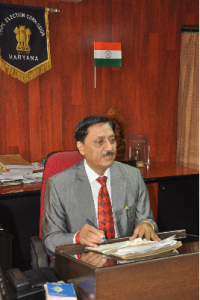 Rahul Jain, Haryana
rahul[dot]jain[at]nic[dot]in
|
Jun 16, 2016
E-Dashboard a web based online application developed and implemented by National Informatics Centre (NIC), Haryana for the conduct of elections for the Panchayati Raj Institutions (PRI) as well in Urban Local Bodies (ULB) -2016 recently held in the state of Haryana is a landmark innovation. ...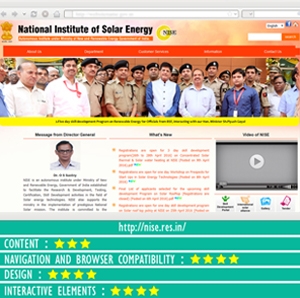 Lokesh Joshi,
lokesh[at]nic[dot]in
|
May 11, 2016
National Institute of Solar Energy, an autonomous institution of Ministry of New and Renewable (MNRE), is the apex National R&D institution in the field Solar Energy. It assists the Ministry in implementing the National Solar Mission and coordinates research, technology and other related works. ...