Articles
Showing 11 to 15 of 512 records
SAVITA BHATNAGAR
|
January 2018
Data lake typically uses low-cost commodity servers in a scale-out architecture where servers can be added as needed to increase processing power and data capacity. In comparison, data warehouse can't be scaled cost-efficiently to process the growing data volume. Data lake provides fast access to...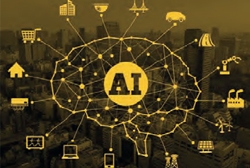 IQBAL HASAN
|
January 2018
Artificial Intelligence (AI) is the study and creation of computer systems that can perceive reason and act. The primary aim of AI is to produce intelligent machines. The intelligence should be exhibited by thinking, making decisions, solving problems, more importantly by learning. AI is an interdisciplinary...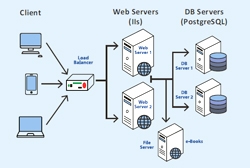 PADMAVATI VISWANATHAN, RAM KUMAR MATORIA
|
January 2018
e-Granthalaya is a library management software facilitating automation of in-house activities of library as well as member services. This web-based and cloud-ready application is used online by the member libraries for data entry, return of issues and other key member services. The Software is hosted...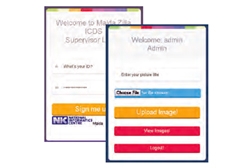 ASHIS MUKHERJEE
|
January 2018
The system helps to sort the data based on different key parameters like child growth, MUAC (Mean Upper Arm Circumference) and breastfeeding status, and therefore to identify areas of concern and implement directed intervention. This system has recently upgraded to incorporate detailed information regarding...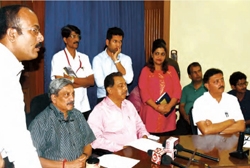 ALEX KURIAN
|
January 2018
Common Portal for e-Services of Urban Local Bodies is an initiative of the Department of Municipal Administration, Government of Goa and National Informatics Centre, Goa State Centre. This portal enable the citizens to avail citizen services online in a simplified way, thus eliminating the inconvenience...