Articles
Showing 6 to 10 of 502 records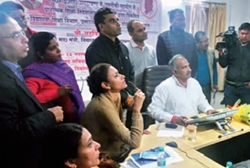 SANJAY GUPTA, PUSHPANJALI
|
January 2018
The Portal developed by NIC Uttarakhand helps Education Department in keeping the large volume of record of teachers and students at single point and therefore enable various stakeholders to access this valuable information online with a single click. The quality points of teachers maintained and generated...
SAURAV RATURI
|
January 2018
Since its inception in the District, NIC-Tehri Garhwal has been involved in various e-Governance activities such as designing, developing and implementing various ICT based solutions for enabling the District administration to provide various e-Governance initiatives. The e-File Tracking System, Aadhaar-enabled...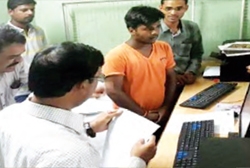 GIRVAR SINGH BAGHEL, YOGENDRA SINGH THAKUR
|
January 2018
Since its inception in the District, NIC-Seoni District Centre has been providing various solutions with State-of- the- Art technology using latest ICT infrastructure to the District administration. The information, data and technical expertise clubbed with innovative ideas provided by the Centre...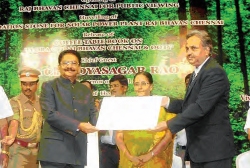 P. BALASUBRAMANIAN, JOYCE R.AMIRTHARAJ
|
January 2018
The e-Governance projects are not only making the lives of the citizen easier by taking government services to their doorsteps, but have also made the administration quick, responsive, transparent, hassle-free, and easily accessible. With the State Government advising all Departments to prefer Open...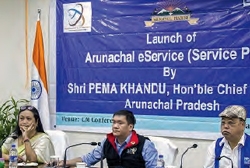 SAIBAL SARKAR, DEBASISH NATH
|
January 2018
Over the years, various ICT-based initiatives have been taken up by the Government of Arunachal Pradesh to foster innovation and improvement in the delivery of services to citizens, thereby making life simpler and easier. In the State, NIC does not leave any opportunities for innovations in order to...