Articles
Showing 1 to 5 of 478 records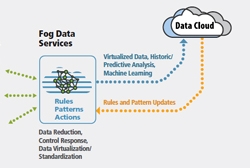 MUKESH KUMAR RALLI
|
July 2017
Fog computing was introduced to meet objectives like improving efficiency and trim the amount of data to be transmitted for processing, analysis and storage, place the data close to the end user and finally provide security and compliance to the data transmission over cloud. Cloud is located up in the...
NAVEEN KUMAR, SUNIL KUMAR
|
July 2017
Kendriya Vidyalaya Shaala Darpan platform has been implemented by NICSI on NIC Clouds for 1185 Kendriya Vidyalayas across the country. A mammoth task was accomplished online in one of the largest school systems in the world with an estimated 1.2 million students and 50,000 teachers.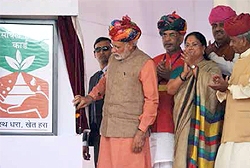 DR. RANJNA NAGPAL, PRATIBHA RAMESH LOKHANDE, S BALASUNDER
|
July 2017
Soil Health Card provide soil nutrient status of a farmers holding and advise him on the dosage of fertilizers and need for soil amendments for a healthy soil in the long run. The Government plans to issue Soil Health Cards to 14 crore farmers in a cycle of 2 years.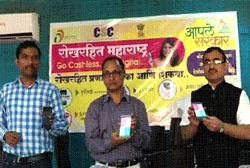 MOIZ HUSSAIN ALI, K. B. KONDEKAR, PURUSHOTTAM N.RUKME
|
July 2017
Some of the prominent ICT activities in line with the Digital India Initiative in Osmanabad are development and implementation of Cashless Osmanabad Mobile App, Online e-Blood Bank project, Aadhaar at Birth concept, designing NETSTAT NICNET monitoring tools and WEBSTAT contents uploading management.
Shri O.P. Singh, IPS
|
July 2017
Known as tech-savvy, CISF is a force with modern gadgetry, keeping pace with the time and achieving success not only through its security services, but also through its quality ICT services. Shri O.P. Singh, IPS, Director General of CISF writes on achievements in ICT made by the Force.